Estoy muy contenta de poder enseñaros una parte de este precioso trabajo que realicé hace un par de meses en Marrakech. Es la primera vez que hago una editorial de 20 páginas para una revista internacional, ¡además de la portada!, y me siento muy orgullosa de poder compartirlo con vosotros. Las fotos se tomaron en el Hotel La Mamounia, uno de los sitios más emblemáticos de todo Marrakech y una auténtica maravilla para los sentidos. Como siempre, disfruté al máximo de la experiencia junto a todo el equipo y mi amigo Soravit (el fotógrafo de esta editorial) y pronto podréis ver un poco más en mi primer Vlog en YouTube... ¡qué ganas de inaugurar mi canal!
Os dejo con algunas de mis fotografías favoritas que espero que os gusten tanto como a mí.
Para poder ver la editorial completa, podéis haceros con un ejemplar de The Expat Magazine suscribiéndoos a la revista a través de su página web o buscando en los stands de los sitios más exclusivos alrededor del mundo 😉
I'm so proud of this wonderful work I did in Marrakech a couple of months ago. This is the first time I've shot a 20-page-editorial (and graced the cover!) of an international fashion magazine and I'm so thrilled and humbled. I wanted to share some of my favorite pictures from the entire editorial that I hope you love as much as I do! The whole shoot took place in La Mamounia, one of the most emblematic hotels in Marrakech. As always, I enjoyed the most of this unique experience and you will get to know a little bit more of this trip on my first Vlog on YouTube... I'm so excited to launch my channel!
If you want to see the whole editorial you can get a copy on stands worldwide or suscribe to The Expat Magazine through their website! Thanks for reading me and have a nice day you all 🙂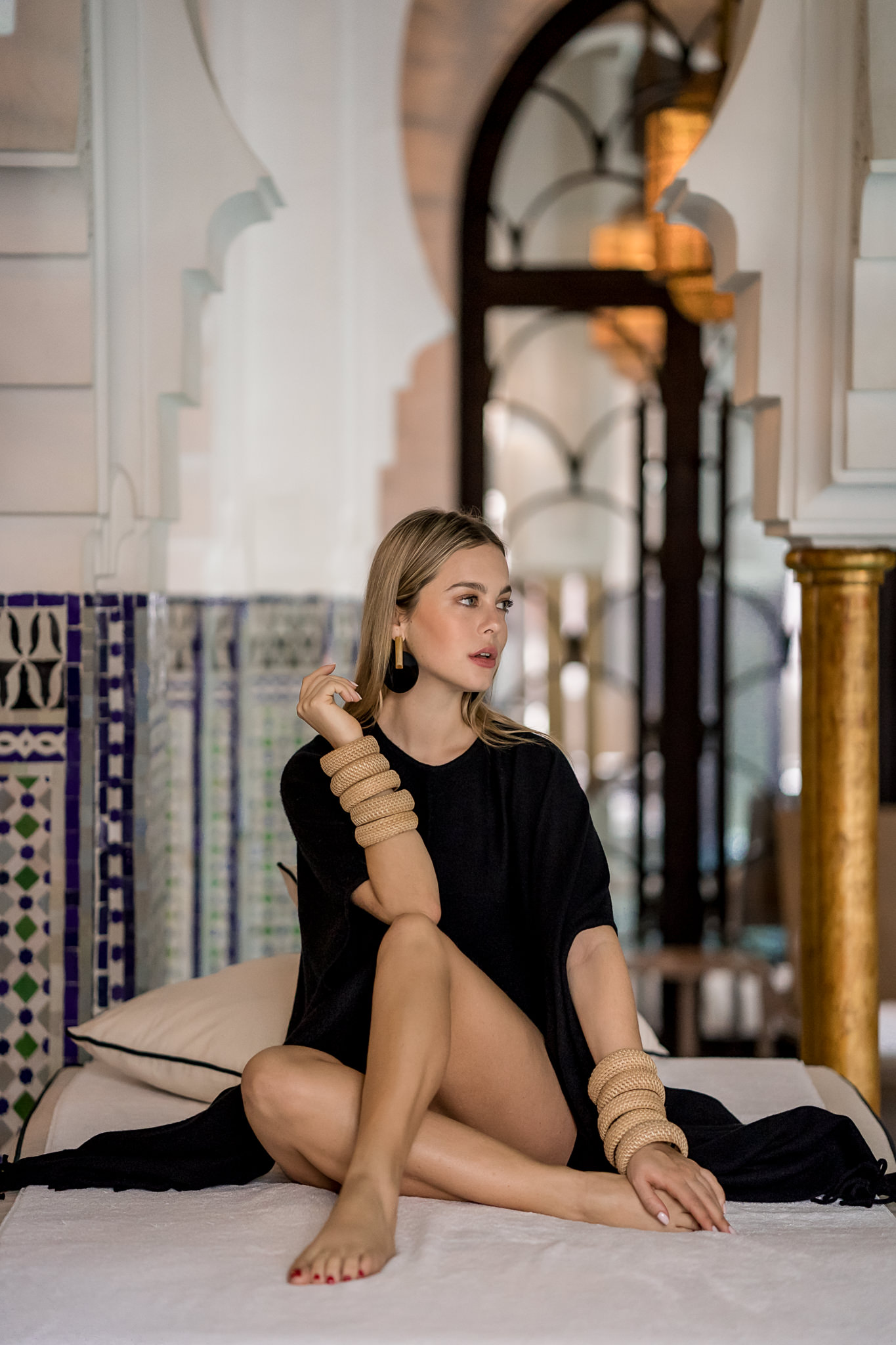 THE EXPAT MAGAZINE 
Photographer: Soravit L.
Fashion Styling: Andrea Mohrmann & Eva Folch
Hair and Make Up: Karima Maruan
Jewelry Styling: Ana Ledermann
Assistant: Monya Hassani