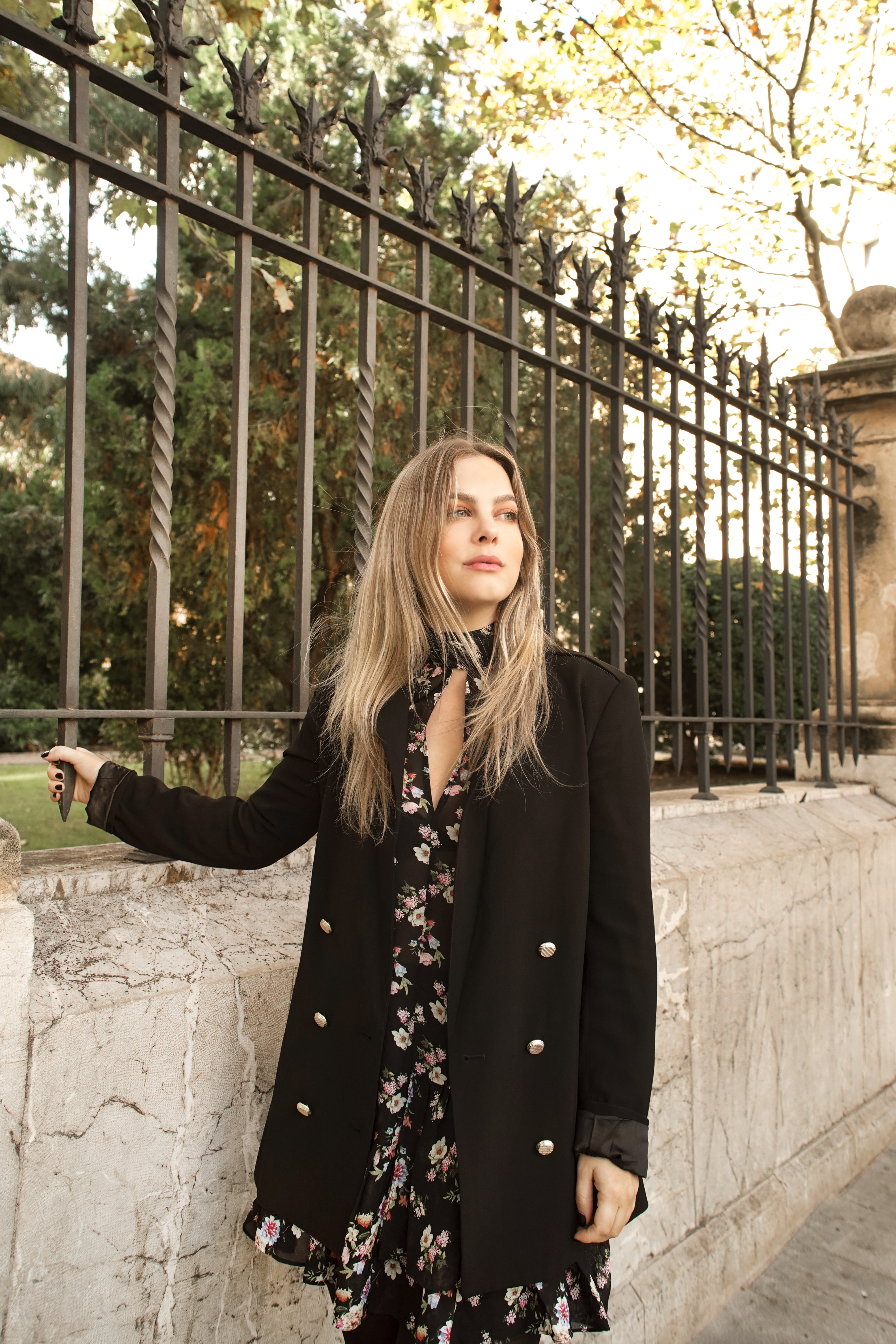 Siempre que me pongo esta chaqueta recibo muchísimos cumplidos, lo admito. Se trata de una pieza que tengo en mi armario desde hace más de 7 años. La compré en Paris una mañana que caminaba por los Champs Elysées y me enamoró al instante. Sin duda es una de mis prendas favoritas y me encanta combinarla con vestidos, pantalones pitillo, faldas... es el complemento perfecto para conseguir un look chic y elegante.
¿Vosotros también tenéis alguna pieza fetiche en vuestro armario?
I always receive a lot of compliments about this navy blue jacket. I bought it in Paris 7 years ago and is still one of my favorites. I love to mix and match it with light dresses, skinny jeans, mini skirts... it is just the perfect garment! It makes any outfit look chic and elegant, don't you think?
Do you have any fetish piece in your wardrobe you can't get enough of?